If you're anything like me, you probably thought learning about wine was impossible. And as a result, you never really tried.
Not long ago, I had admitted defeat.
My first attempts at teaching myself were a complete failure. After trying to read blogs, listen to podcasts and decipher labels in foreign languages, I thought:
The wine world is TOO BIG.
The wine world is TOO COMPLEX.
The wine world is IMPOSSIBLE.
But then, I had the epiphany in several forms.
First, I had a great friend who took me to an amazing wine shop (one that became the home of my first wine job).
Second, someone told me that I could never learn wine because it was too complicated. Hearing that inner critic externally for the first time motivated me. I wanted to silence this person more so than the voice inside my head.
Third, I took my first wine class and I got a taste of what wine learning should be like.
So, if my story resonates with you, you'll definitely want to know how I uncovered the wine learning secrets.
---
The Day I Became An Official Wine Geek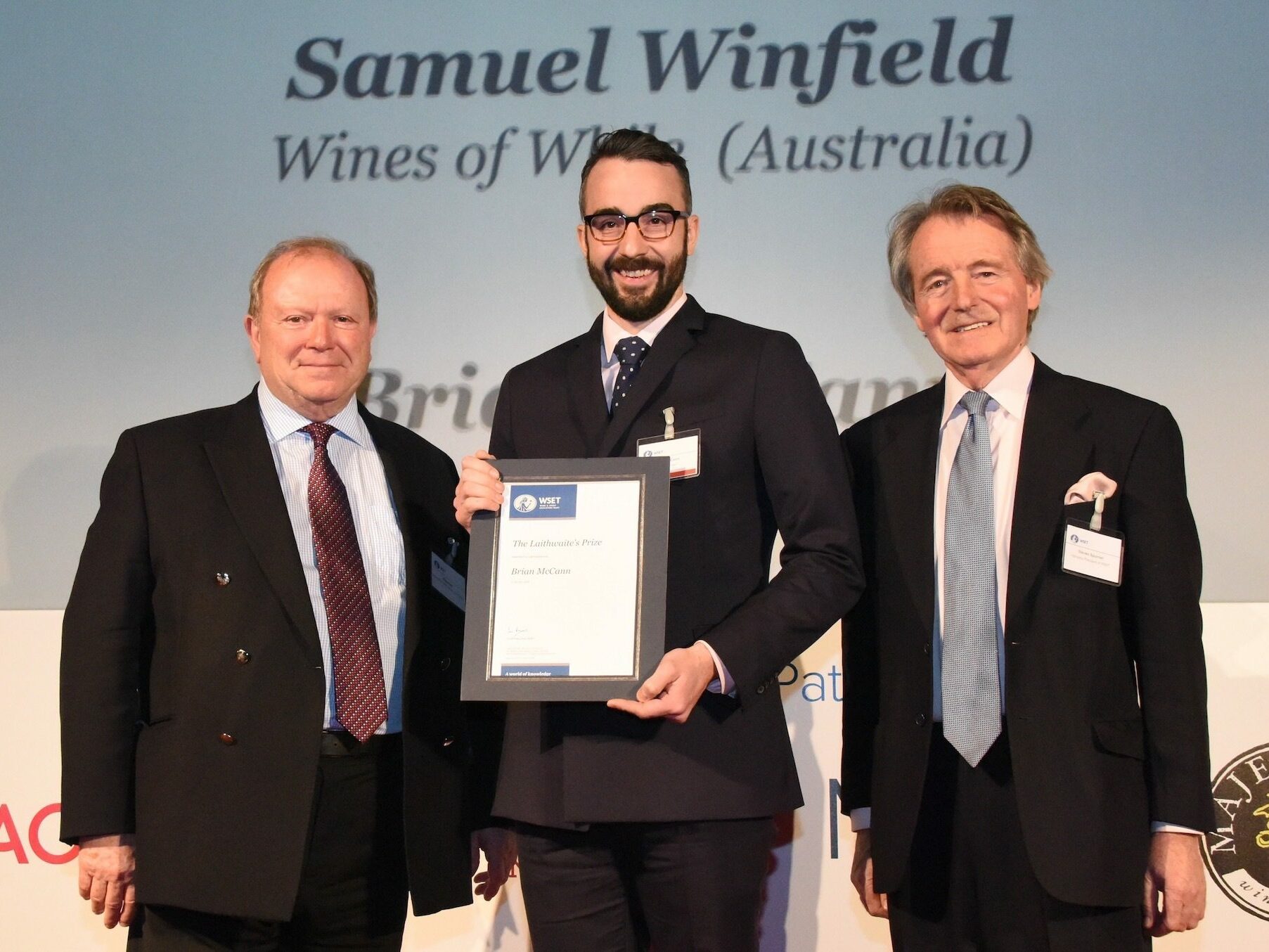 Let's flash forward, because it's important to know how this story ends.
In January 2018, I flew to London to accept the USA Laithwaite's Prize for Oustanding Achievement on the WSET Level 2 exam.
I won't bore you with all the details, but here's how I won:
I achieved a perfect score on the Level 2 exam
I wrote a winning essay for the contest
As a result of those combine efforts, I got to shake hands with Stephen Spurrier, an absolute wine legend and hero of mine, in a centuries old, beautiful British building called Guildhall.
But the story doesn't end there. In addition to having won the award, I was given a travel stipend to go anywhere in the wine world!
Now, I can't guarantee this type of fairytale ending for you, but I can guarantee you'll learn enough to take on any introductory wine exam. And, you'll be able to talk about wine with practically anyone (well, except wine snobs, but who needs them!)
---
How Do You Get To Have Your Wine Geek Moment?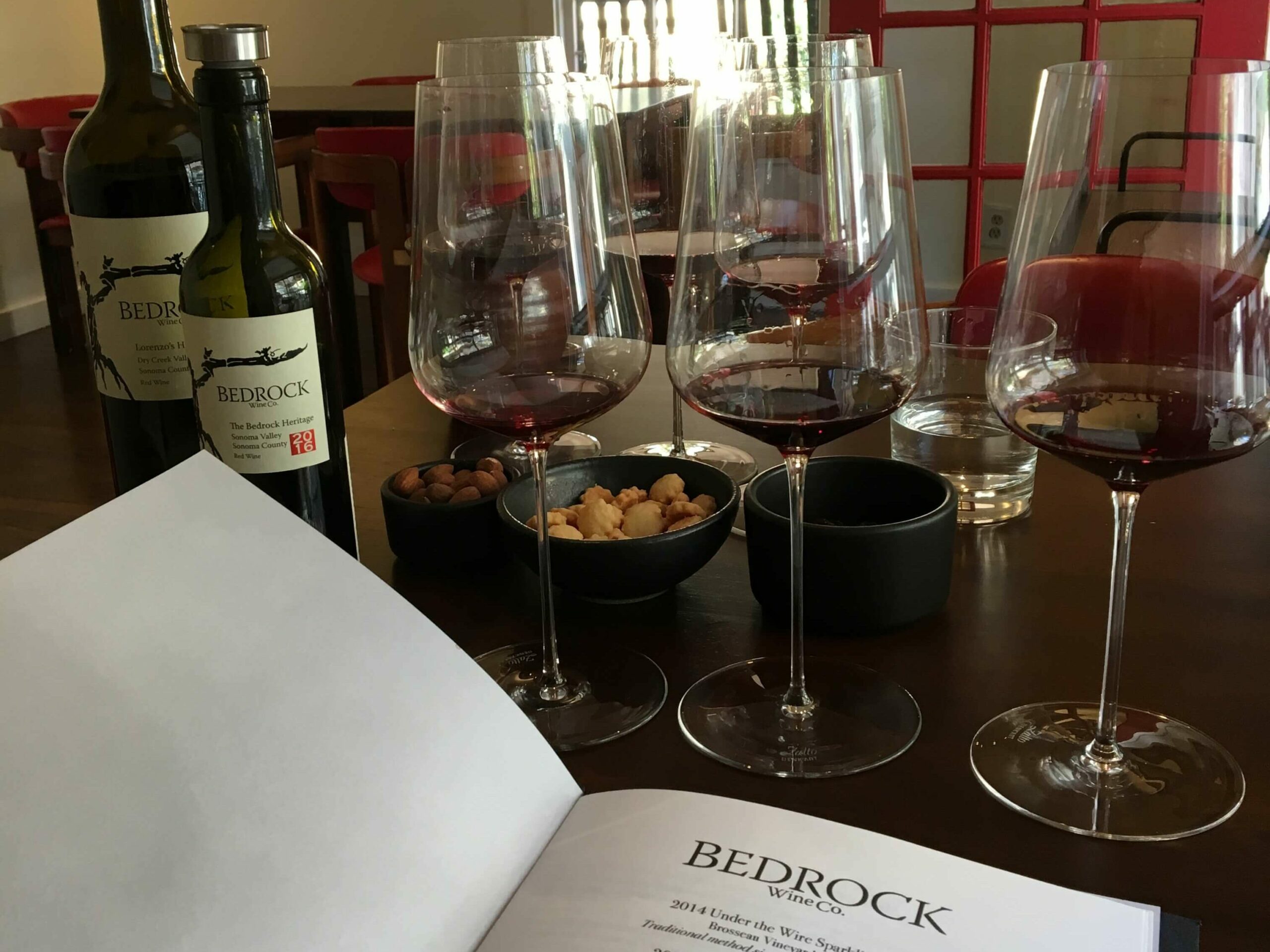 It starts with putting in the work. In all honesty, it's putting your nose into a book that separates you from every other wine noob out there.
And yes, anyone can do it. But few really do.
But this course isn't about thumbing magazines, listening to podcasts and sipping on wine.
It's intense, systematic, intentional wine learning.
Those are the hard simple facts.
So, meet Wine Blueprint.
What is Wine Blueprint?
Wine Blueprint is the foundation I created to teach myself enough to pass two wine exams in 6 weeks. I broke down the study guide and materials into daily lessons for you. All you had to do is purchase the materials, show up and do the daily assignments.
Wine Blueprint is:
30 Lessons
6 Weekly Group Office Hours to Connect with me and your peers
3 1:1 Video Calls to track progress and check-in
Plus, complete access to the 20+ hours of video interviews from the Road to Wine Expert Virtual Summit and Podcast
Note: This is not a series of video lectures, but an individual course of study with a coach and weekly group discussion.
---
Do you have what it takes to be a wine geek?
If you're reading this, I think yes! You're interested and motivated enough to seek out wine learning and that means a lot. You're ready to take your wine knowledge from passive to active. That's a huge step!
You are ready for the Wine Blueprint Course if:
You're willing to work hard
You're ready to put in effort daily
You're not easily frustrated
You're ready to lift up and cheer on your peers
You want your AHA wine moment
Warning: This course isn't for everyone.
You're going to learn a lot about wine and a lot about yourself. It's going to take effort and time in your busy schedule, but it's going to give you a foundation to expand your wine learning further than you ever imagined.
---
Sign Up For Wine Blueprint Course
The Wine Blueprint Course is coming soon, and I'm currently adding people to the waitlist. Enter your email address in the field below and we will let you know when the course is ready for enrollment.