Happy Weekend,
I was at a bit of a loss for words this week—troubling if you write a weekly wine newsletter.
But when it does happen, I have a system. I go to the archives. And luckily, I didn't have to go far.
On the other side of this journey, I discovered the interconnectedness of the world of wine is part of its magic. The endless array of rabbit holes are what inspire us to keep learning, drinking, and discovering.
The more we learn about wine, the more we learn about ourselves.
But can we really know everything?
I don't think we can, nor should we.
In order to live and drink better, we need to accept that we can't know everything.
Because if we did, we'd lose the best part: the mystery.
That's it. That's the newsletter this week.
You can skip ahead to the Free Run Juice for more fun.
But the perfectionist in me is unsure if I get full credit without showing my work.
And perhaps there's a part of you that want to know how I arrived at my conclusion.
So here, I'll introduce you to three legends of the wine who helped me put together this week's edition.
The line through Hugh Johnson to Steven Spurrier to Terry Theise led to this week's newsletter.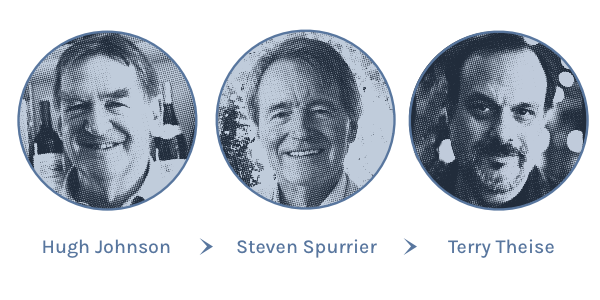 Hugh Johnson
Hugh Johnson is the world's best-selling wine author. He's been writing about wine for the last 62 years. The World Atlas of Wine and the his annual Pocket Wine Book are staples on every wine lovers shelf.
In a recent article for Decanter, Hugh described another wine legend's approach to sourcing great wine materials.
Steven Spurrier
According to Hugh, Steven Spurrier believed
"good thoughts on wine, well expressed, are rare enough to be worth preserving, and repeating to those who missed them the first time round."
In short, Steve and Hugh were begging me to go deeper.
I needed to move beyond the top of the pile. In order to find some to share, I looked to my bookshelf.
Sitting beneath a bit of dust was a book I don't recommend to wine beginners, but one that I adore.
Terry Theise
Terry Theise is a legendary wine importer who put German wine on the map for the United States. During my time in wine, I got to taste through much of his portfolio of Austrian, German and grower Champagnes. It's hard to image that these household names to modern wine geeks were once "new discoveries" by Terry.
His book, Reading Between The Wines, is the opposite of prosaic. His words dance and delight with a unique, hypnotic rhythm.
I picked an earmarked page at random to steal some of his energy.
And, I stumbled into this quote:
"These days I'm inclined to guess that wine's uncertainty wants to remind us always to be curious and alert to the world, grateful that things are so fascinating. And to be thankful for the hunger. Because the hunger is life. Accepting the irreducible mystery of wine had enable me to immerse myself more deeply than I ever could when I sought to tame it."
A key part worth repeating: Because the hunger is life.
This Week's Free-Run Juice
Free-run juice is a wine term for the grape juice that comes from their own weight prior to pressing. These are weekly tidbits that came out from my own wine exploring.
Worth The Squeeze – Reading Between The Wine By Terry Theise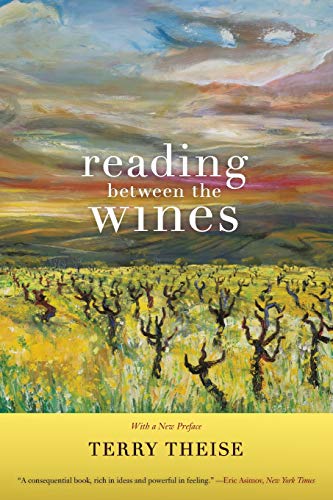 This book isn't for everyone. It's for romantics only. And I'm a hopeless romantic, and after a few pages, I fall in step with the lyrical nature of Terry's writing.
If you like facts and figures, you'd be better suited looking elsewhere.
But, if it's adventure and poetry that you seek in wine, you'll find that in abundance in this book.
An Interview With Jancis Robinson, courtesy of Jason Haas of Tablas Creek
I'll never grow tired of wine, and I'll never grow tired of words from Jancis. She's the icon of wine learning—the first person outside of the wine industry to earn their MW.
You might remember Tablas Creek from fireplace wines email, so it's an special treat when two people you admire have a chat.
"Listening to you just now makes me realize how much more difficult it is to make wine than to write about it."
It's a reminder that wine is as much about the people who make it as it is your own experience with it.
Watch and listen to the full interview on Instagram.
Ready to commit to wine learning?
Increase your wine confidence one weekly newsletter at a time.
New issue comes out every Friday
Unsubscribe at any time.