Happy Weekend,
Sticking in the spirt of last week, I want to talk to you baby bottles. No, not half bottles again, today we're focused second bottles from top producers.
What is a Second Bottle?
A producer releases a second bottle as a companion to their flagship bottle.
Think of it as a hedge.
In poor vintages, you can protect the name of your winery and top bottling by not releasing it. This was common in Bordeaux prior to improved technology and global warming.
In great vintages, you can use the surplus grapes to produce a second bottle and reserve the best fruit for your top wine.
What are examples of second bottles?
Second wines are very common in Bordeaux, but other producers have followed suit. For a complete list, check out this Wikipedia list.
Below, I've highlighted some of my favorites.
La Croix Ducru-Beaucaillou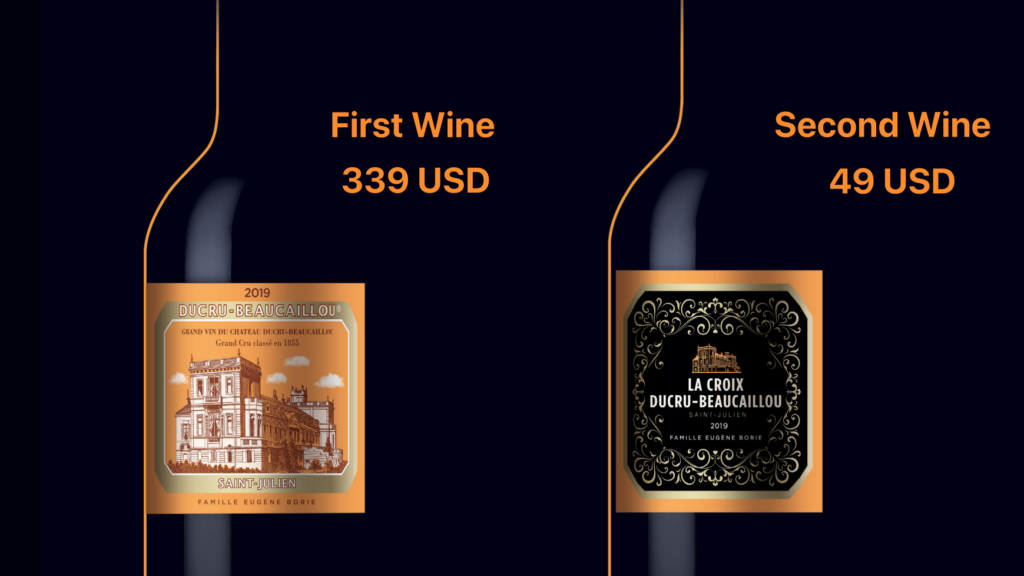 This is the second wine of a Second Growth.
What does that mean?
Well, not to put the bored in Bordeaux, but the region has a tiered classification system. Château Ducru-Beaucaillou is a Second Growth estate, meaning it's near the top, according to the 1855 Classification.
In short, it means value stacked on value.
This is a great bottle to anchor your Bordeaux exploration.
Ridge Estate Wines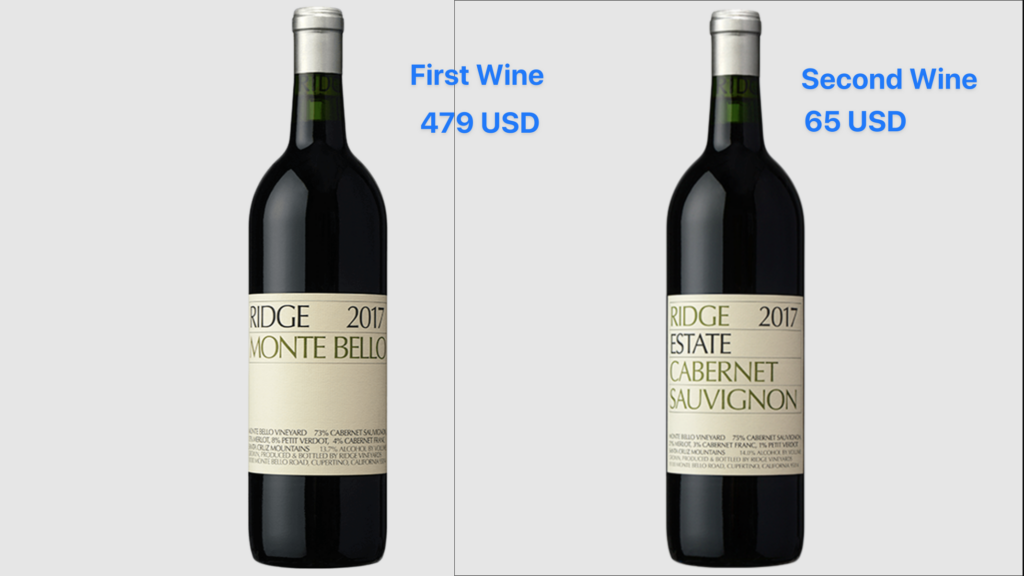 Yes, I know, I'm talking about Ridge again—let them know I sent you and maybe I'll get sponsored.
But, the 2017 Ridge Estate Cabernet Sauvignon is top of mind. I tried it last weekend, and it's outrageous, delicious, and gorgeous.
Monte Bello, its big brother, is difficult to drink in its prime (availability and long cellaring). Oh yeah, and it's expensive.
Built for early enjoyment, Ridge Estate wines offer pleasure at a fraction of the price from the same source.
Baby Bello, how I love you. Plus, Ridge Estate Merlot and Chardonnay are always winners.
Produttori De Barbaresco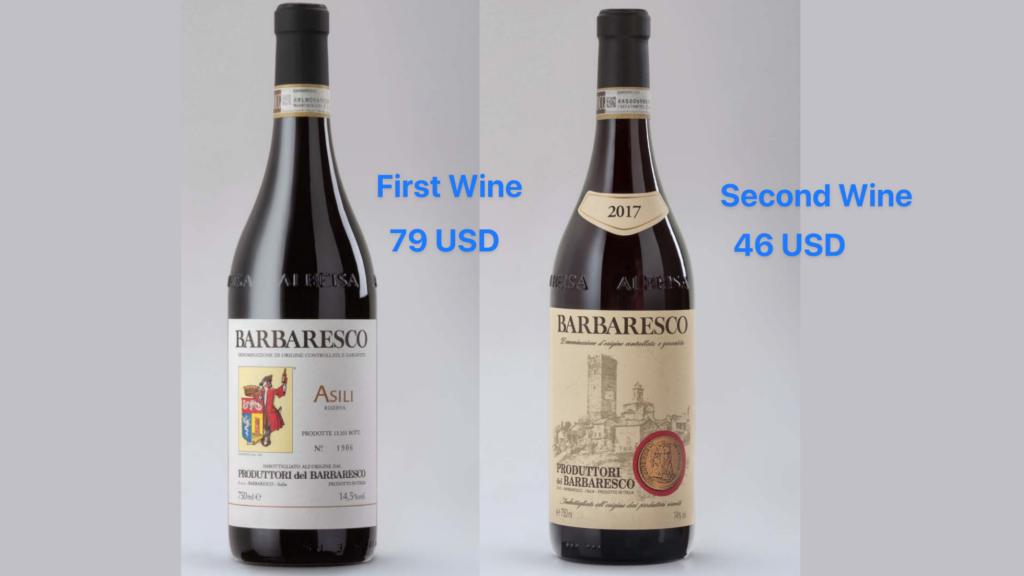 This is wine's greatest cooperative.
51 members come together to produce an outstanding wine made from Nebbiolo grapes in the Piedmont region. In great vintages, the coop will produce single vineyard wines too.
So, this isn't a traditional second wine, but more a result of teamwork and high standards.
A beautiful baseline to Nebbiolo. If you drink it young, it needs air. Lots of air.
Second Wines are Another Source of Value
Second wines often overdeliver, and that's reason enough to explore.
Plus, you can now share this insider information the next time you opt for one of these bottles.
You will impress your friends with your wine knowledge when you share second wines with them.
This Week's Free-Run Juice
Free-run juice is a wine term for the grape juice that comes from their own weight prior to pressing. These are weekly tidbits that came out from my own wine exploring.
3 Wine Questions To Test Your Wine Learning
Introducing a new feature to help you better evaluate your wine knowledge. It's an optional opportunity to extend today's lesson.
What other wines are made with the Nebbiolo grape?
​
Can you name the famous 5 First Growths?
​
Where is Ridge Monte Bello's vineyard located?
Wine Fraud On A Very Large Scale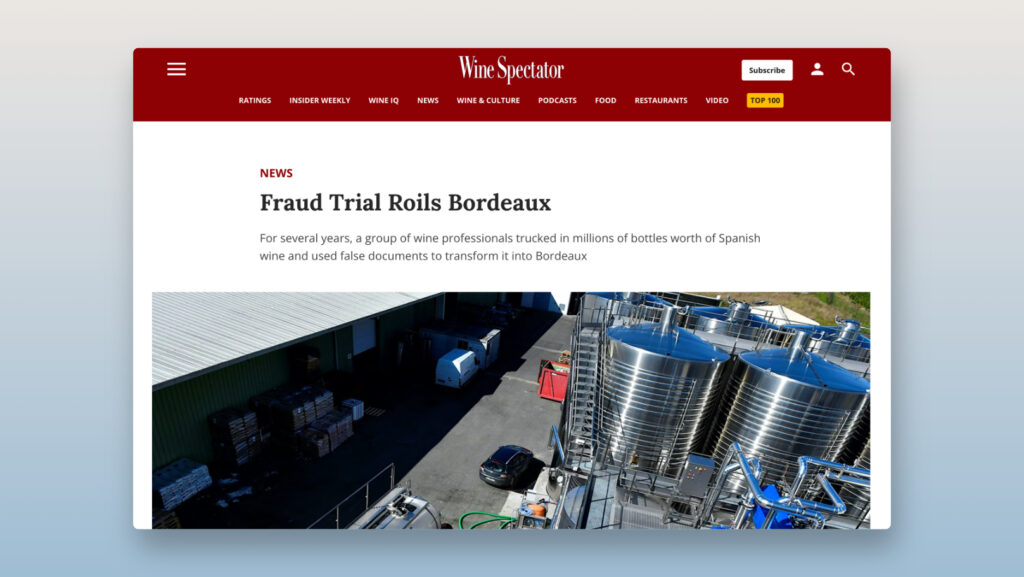 Roughly 5 million bottles of Spanish wine were "transformed" into more expensive Bordeaux thanks to fraudsters.
​Read a breakdown of their criminal activity at Wine Spectator.
​
Ready to commit to wine learning?
Increase your wine confidence one weekly newsletter at a time.
New issue comes out every Friday
Unsubscribe at any time.